Whether you need drywall services for your home such as an unfinished basement or a commercial property, Precision Drywall in Connecticut is your choice for all your drywall needs.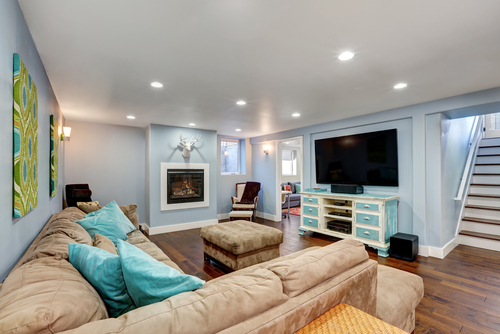 Drywall for basements and attics
Maybe you love your home but wish it had a bit more space for you and your family.  Even a small additional room to occupy can make all the difference for the comfort level of your home or business! When it comes to finishing those spaces, such as basements and attics, Precision Drywall offers full-service drywall contracting.
Probably the most difficult project to envision is the basement.  After all, many older Connecticut homes have basements that are cold, damp and dark.  Hard to imagine a space that looks as beautiful as your upstairs, right?  Precision Drywall can transform that space into another favorite area of the home.
Commercial Space
Contractors of all sizes, throughout Connecticut, rely on Precision Drywall for complete turn key service. From metal stud framing, acoustical ceiling, as well as hanging and finishing drywall. The team at Precision Drywall will complete your job with detail and perfection.
So whether you are a homeowner or a commercial space owner; Precision Drywall is your choice for all your drywall services in Connecticut.  We are proudly located in Windsor Connecticut and serve all surrounding towns and counties. For more information, contact us today at 860-254-5106 or email us at mike@precisiondrywallct.com